14 staircase designs. They are very elegant and modern!
One of the decisions that must be taken when you do execution of a second floor is the type of staircase, the style, materials. Everything will depend on the space and the style of your house. If you have enough space for a two-legged staircase, or straight, if the space is small, a spiral or helical staircase is what you need.
In this article we will present 14 different stairs that you can use for your house. Keep watching!
1. With light wooden steps embedded in the wall
2. Elegant with glass handrails
3. Simple that matches with the floors
4. With lighting on each wooden step
5. A single section that matches perfectly with house
6. Floating steps with glass railing
7. With lights on one side and glass handrail. Beautiful!
8. Simple with space divider on one side, in harmony with the roof and rail
9. Daring and elegant
10. Classic wooden ladder with rail
11. With tones that match the design and a room divider could be used as a shelf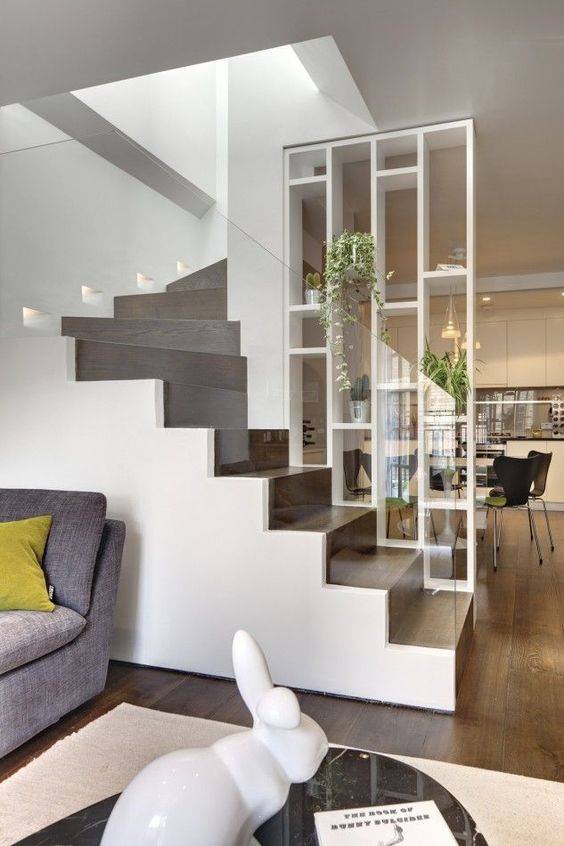 12. With wooden steps and subtle room separator
13. With the same material of floor, glass and wood rails
14. In two sections with space for the pots
Remember that whatever your decision, the staircase must go in total combination with your home to achieve a harmonious and enviable view.
Do not forget to share your opinion!