15 images of small kitchens ideal for families on a budget
You have little space in your kitchen area and do not know how to design it? Do not worry. Today we will show you 15 ideas which you can adapt your kitchen to a small space without losing its beauty. Ideal for families with little budget!
With some tricks and a little ingenuity, you can make your kitchen an incredible place.
1. A L shaped kitchen could be the perfect kitchen for your home, match pistachio green color
2. A pretty and small kitchen, with a small breakfast bar
3. A pretty bright will give positive vibes to your home
4. Another idea for L shaped kitchen with white colors that will make a perfect match
5. A U-shaped kitchen adaptable to any taste
6. If you have more extravagant tastes, this mini kitchen in gray tones is ideal for you
7. If you love wood colors, we bring the perfect idea for you
8. Modern and elegant kitchen for very small homes, with an extra breakfast bar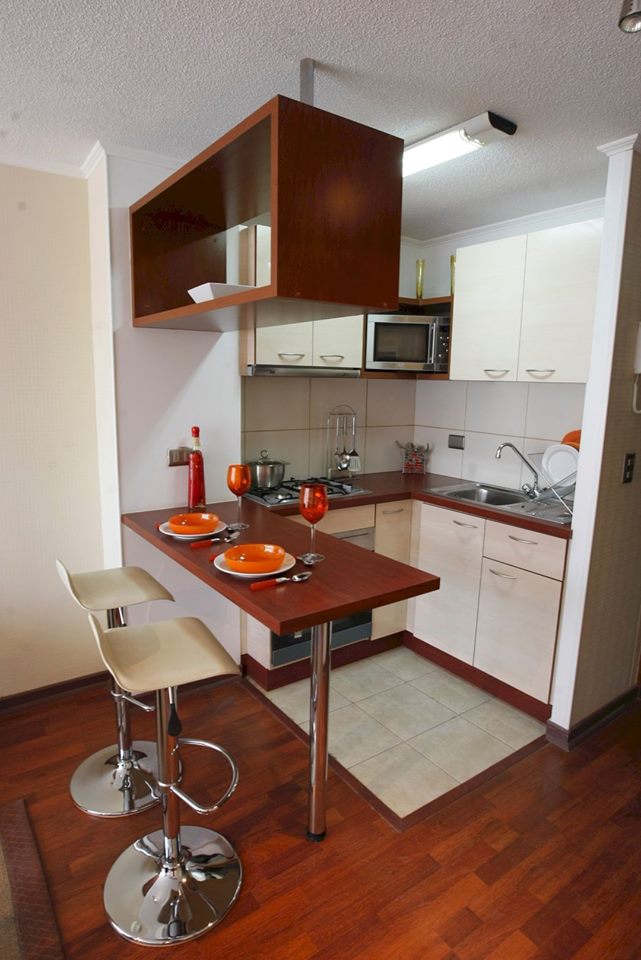 9. Another idea for U shaped next to the dining room
10. Cold tones that will make your home look very elegant
11. Lots of lighting included
12. Kitchen adaptable to any space
13. An ideal view for any taste
14. Kitchen and breakfast bar, a perfect and bright set
15. Set of bold colors for extroverted people
What are your favorite?
Do not forget to share your opinion!