8 models of iron gates that you can adapt to entrance of your house. So beautiful and safe!
The gates of your house are an architectural detail with different function and its aesthetics.
Nowadays, it is absolutely feasible to find iron gates with decorating detail to protect your home. Whether you choose a classic motif with baroque patterns and traditional colors such as black or decant for some more modern designs or combinations of different materials. Door finish must be combined with the materials used in the house. Although the most common blacksmith door finish is black, it can also be ordered in gray for a modern look or in an oxidized style for an industrial or contemporary style.
1. One of the aluminum grating type
2. In perfect harmony with all the bars of the house
3. Laser cutting steel which is design from other angles
4. Metal plate with beautiful design for the security of the house
From another angle: the perfect combination in these cases is wood; beautiful pivoting door
5. There are a variety of designs that you can choose to make your facade look better than ever
6. Beautiful pivoting design for maximum privacy
7. Gate of 2 sides. Modern and beautiful!
8. Black gate with horizontal designs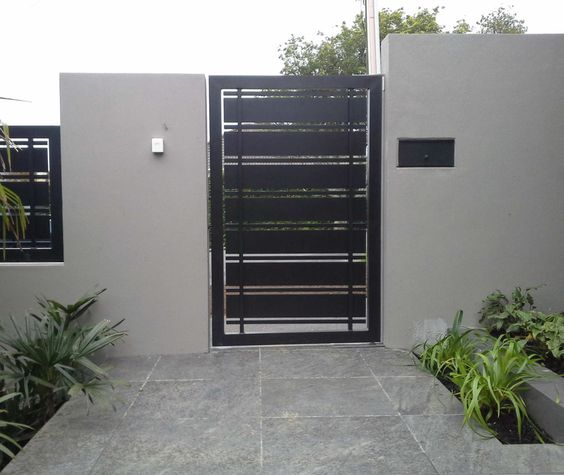 Which one would you choose for your home?
Do not forget to share your opinion!