Ideas for patio or garden: 12 designs of entrances that you have to see to inspire and make personal impression.
The facade of a house is your letter of introduction. One of the details that can make big difference is the entrance, a pedestrian path that leads from street to front door, crossing the front garden.
Today we want to inspire you to create entrance to your home, showing you 12 designs of entrances give a warm welcome to visitors. There are no limits to creativity in designing welcome space to your home. Take note of the best ideas!
1. A stone entrance
2. Short wooden path
3. Path with different stones
4. Symmetrical appearance
5. Do not limit your imagination: Way completely made with plastic caps. Beautiful colors design.
6. Unique with heart shape. It looks too cute!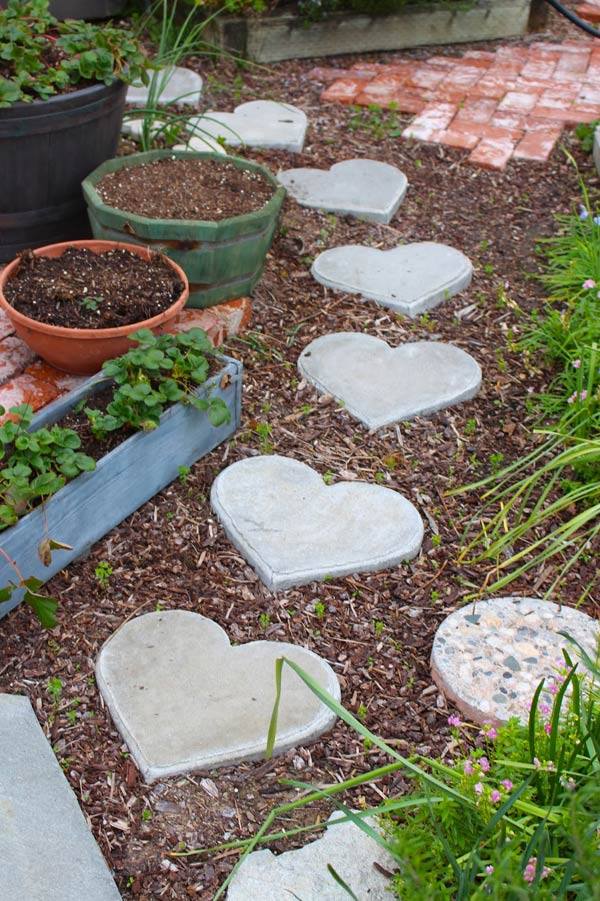 7. Made with colored slabs to show off a beautiful facade
8. Cobblestone path for a rustic look
9. Beautiful design for a unique facade
10. Combination of materials
11. Classic style ideal for gardens
12. With two types of stone
Do not forget to share your opinion!