Today we share some easy Christmas decorations that work for any budget and size. Almost all of them use elements that most of us have at home.
To achieve them, you only need crystal glass and reuse leftover Christmas materials, such as:
Spheres
Little firsts
Candles
Pine branches
Pine cones
Led string lights
Jingle bells
Flakes
Small stars
Ribbons or ribbons
Any decoration you want and go into the glass vase
Ideas to decorate at Christmas
As you can see, you only need to invest a little to achieve a beautiful decoration.
Uses spheres
Anything you want, you can add.
The lights are a great touch.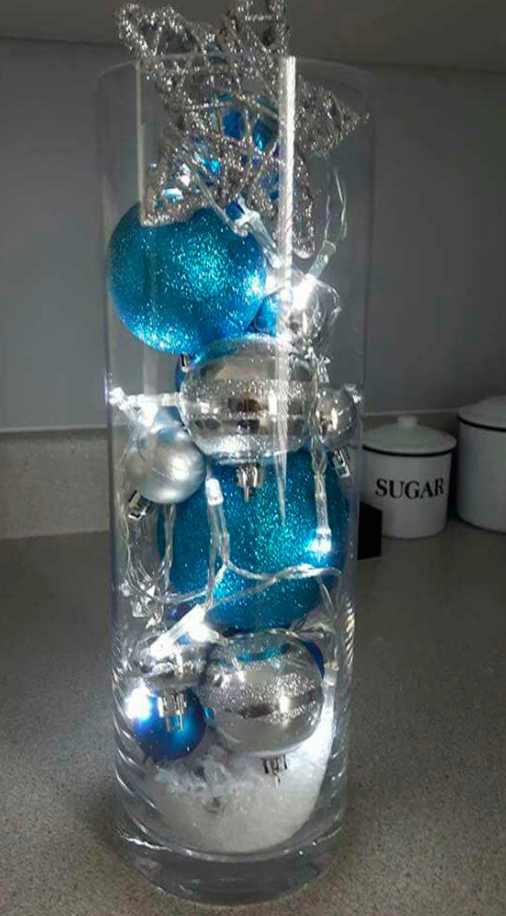 With a couple of things inside the glass, a beautiful and elegant decoration looks.
As you can see, this type of decoration is straightforward to recreate.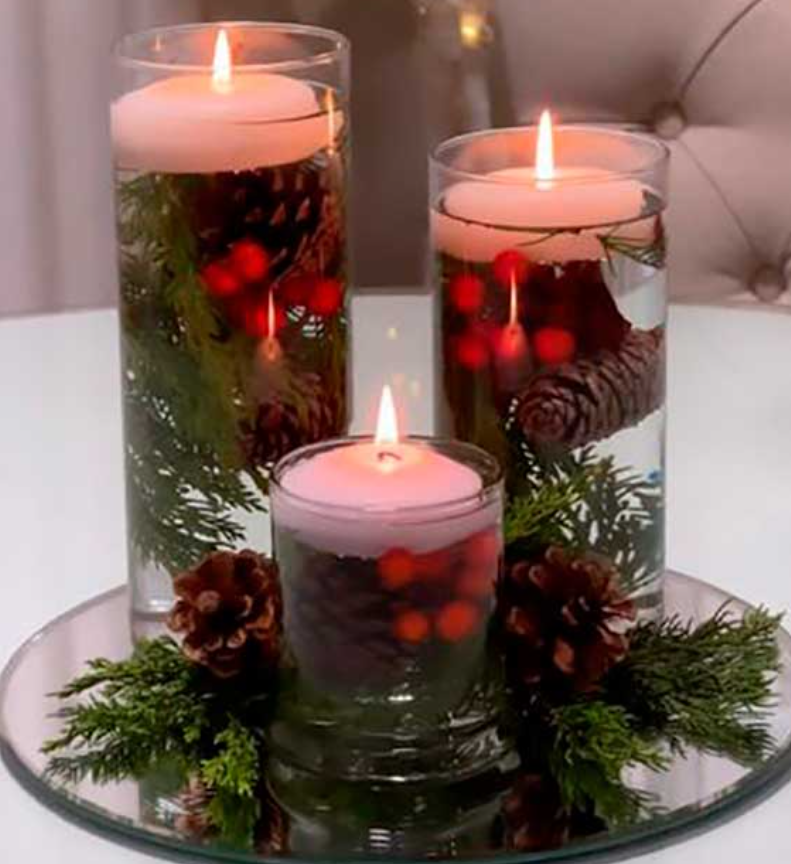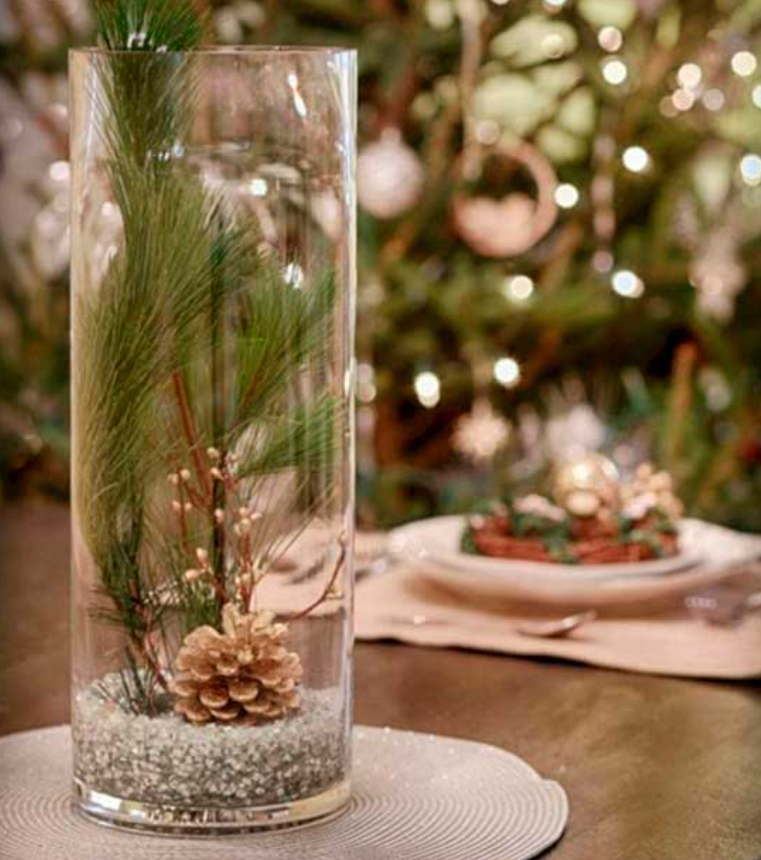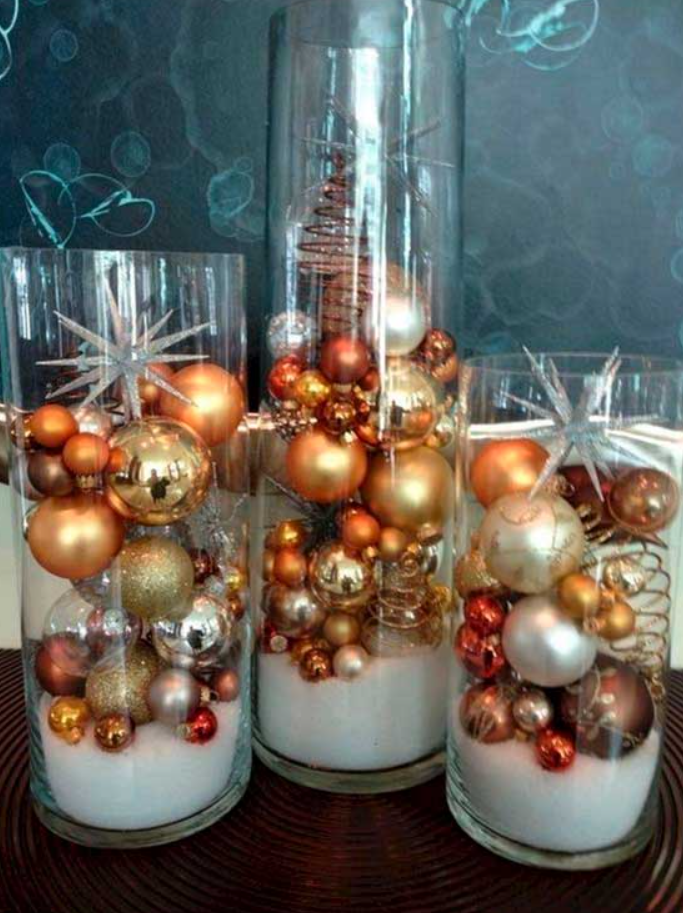 Use containers of different sizes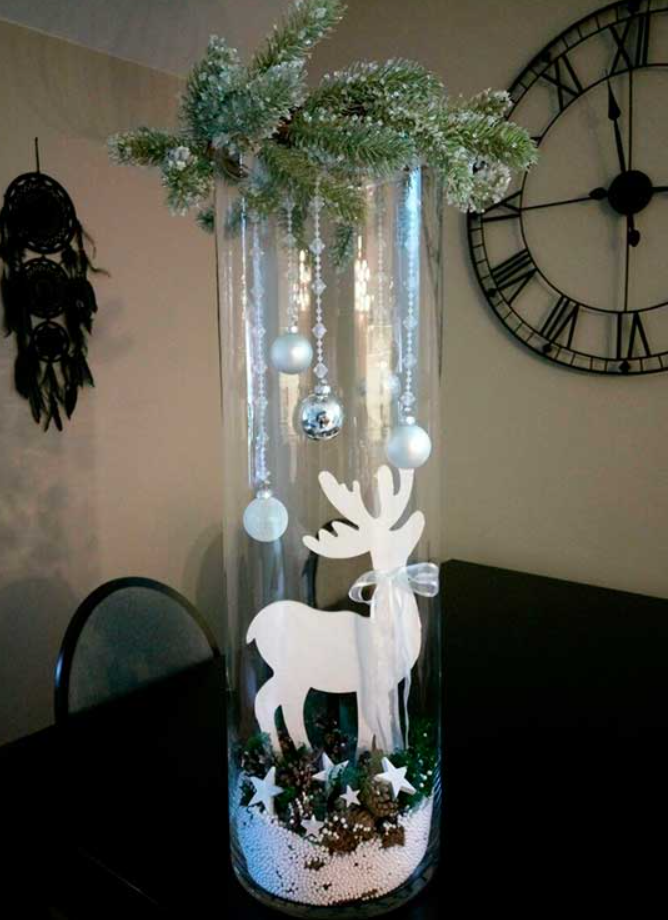 Add touches of color by painting the pine cones.