Currently, the materials and decoration methods have evolved due to the different requirements people have had when reforming some sections of their houses. Many will wonder what materials to choose to improve the appearance of their home. Or will stone cladding be a good alternative?
The answer to these questions is yes, since stone cladding is currently considered one of the most resistant and attractive materials in decoration. This can be placed indoors and outdoors, as long as a good style choice is made. The ornaments with stones enjoy an excellent finish since being a natural material transmits beauty and tranquility to those who contemplate it.
That is why we will show you a little about the variety of designs that exist so you can decide which is the best option for your home. Let's get started!
High-stone walls are an excellent option.
All the stone decoration is concentrated on a very high wall.
Wood and stone: a perfect combination
Design of main stone pillars. A beautiful option!
Stone walls that match perfectly with the windows and glass doors, with wooden frames
Stone cladding on the first floor for a magnificent view
A single stone wall with a lot of height. Beautiful design!
For more sober tastes: A combination of natural elements of wood and stone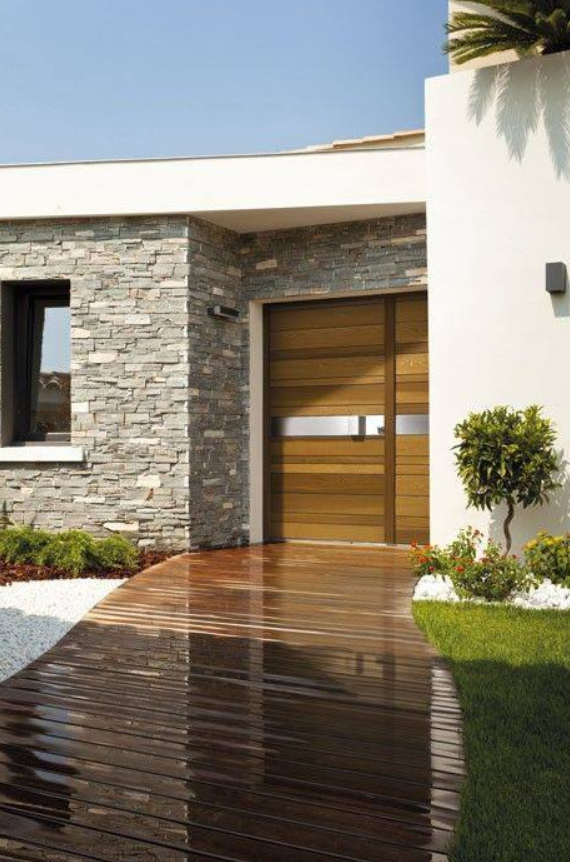 Stone in brown tones that look incredible
With a lot of relief: The best of the rustic style to show off on the facade of your house
Something modern and precious
House designed almost entirely in stone, the best option thanks to its long duration
Stone in modern design
Classic styles that never lose their beauty
Unicolor stones for serious tastes
Echo stone pillars
Stone cladding only on the first floor
Two small stone pillars at the entrance with a multicolored design