Make plain and ordinary candles look amazingly Christmassy with these easy tricks.
Candles provide a warm and festive atmosphere, which is why they are essential in Christmas decorations. If you have some, get the most out of them with these ideas.
Some useful tips:

Decorate the candles using a jute ribbon: Surround the candle's center with it. You can also use another type of fabric or ribbon. Complement by adding a pine sprig, a sphere, or a cone, as in the following images.
Use standard cups as bases to place the candles: Place the candle in the center (if necessary, stick a piece of foam or floral foam in the bottom of the cup to hold the candle) and fill it with spheres, pineapples, moss, etc. cinnamon sticks and others.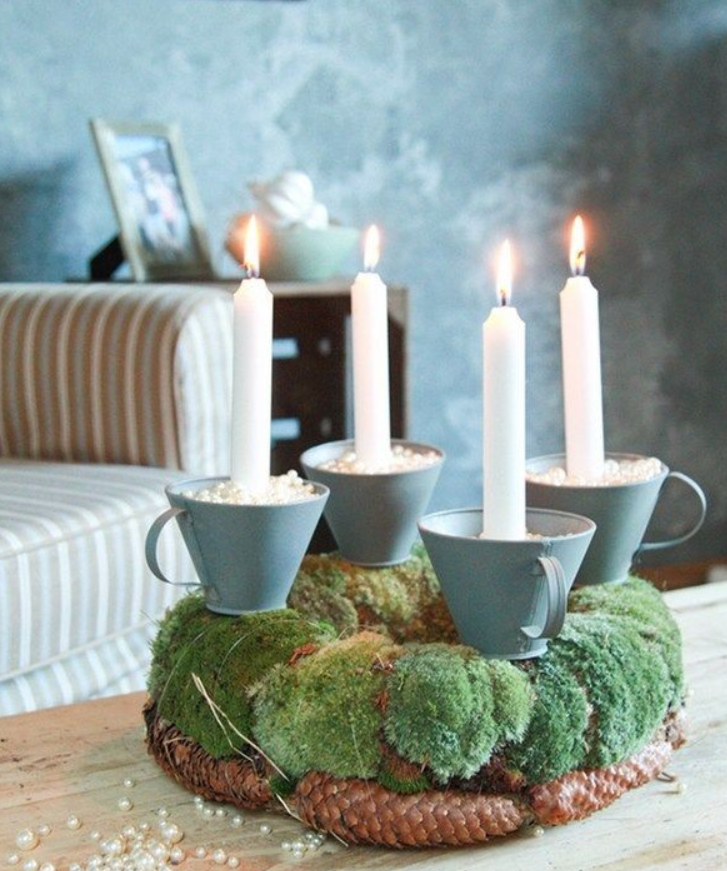 Instead of a cup, you can also use a glass bottle or a jar.
Create super original candle holders for slim candles using glass jars: Fill the jar with a bit of salt and put an ornament or a Christmas sphere on top. Close the jar and stick a candle in the lid. Add moss or fresh pine branches to hide the lid.
Use Christmas baskets
As you may have noticed, creating Christmas decorations for your home doesn't take much, and the magic lies in creativity.