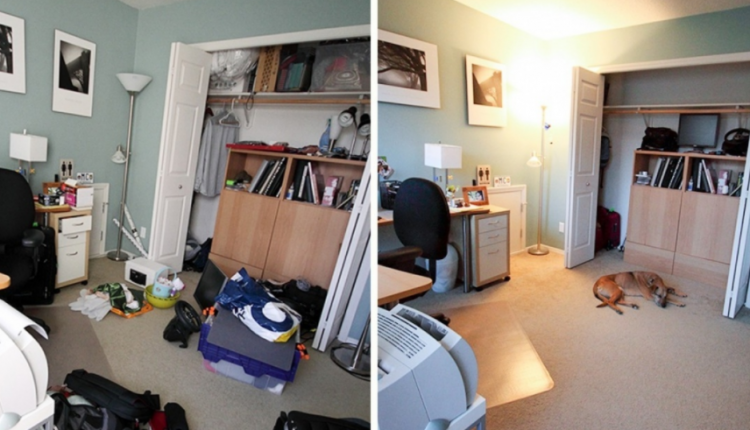 Learn how to follow the Japanese method of organizing the house and the life.
Would you like to learn the ancient Japanese art of cleaning and ordering your home and your life? The Japanese have always been one of the most neat people in their home, in addition to being the teachers in living well in tight spaces.
Organize your house following these Japanese tips
1. Get rid of things you do not need
The first step to have a cleaner and tidier house is to get rid of the things that have crammed your house. You just have to leave at home the things that you use frequently and that really have a utility at the moment.
2. Think of your happiness
Does that object give you happiness? A person of calm and organized emotions is the person who can make your home a quiet and organized place.
3. Separate into categories
A common mistake is trying to order everything at once. Let's separate things into categories and you are easy to select and save them.
4. Food
All cereals, spices and ingredients come in different packages of many colors, which can cause visual noise and exhaust the person. Keep all your food in uniform jars.
5. Desktop
Your desk is your work area. And if you want to do an efficient job you must have an efficient work area. Try to clear and put the least amount of things on top.
6. Floating shelves
Everything that takes up as little space as possible is something perfect to place in your home. These wooden baskets are very useful and will keep your room tidy.
7. Compact storage
The Japanese recommend ordering clothes as compact as possible and vertically. In this way it will be easier to access and they will maintain their form.
8. Clothing
It is advisable to always keep in view the clothes you wear during current season, to facilitate your selection. You can also order larger ones to the smallest to make your wardrobe look lighter.
9. Bags
Keep all your bags in one place in a compact way for easy choosing the one you will use that day, as well as occupying less space and maintaining its shape.
Do not forget to share your opinion!