Graptosedum is a hybrid succulent variety that resulted from a cross between the succulents Graptopetalum and Sedum, giving them a variety of appearances. The colors of this graptosedum were exciting and not monotonous; there are several kinds you can have for impressive decorations.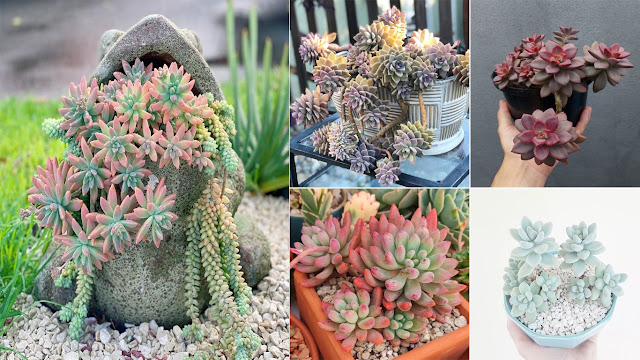 Graptosedum Danielsan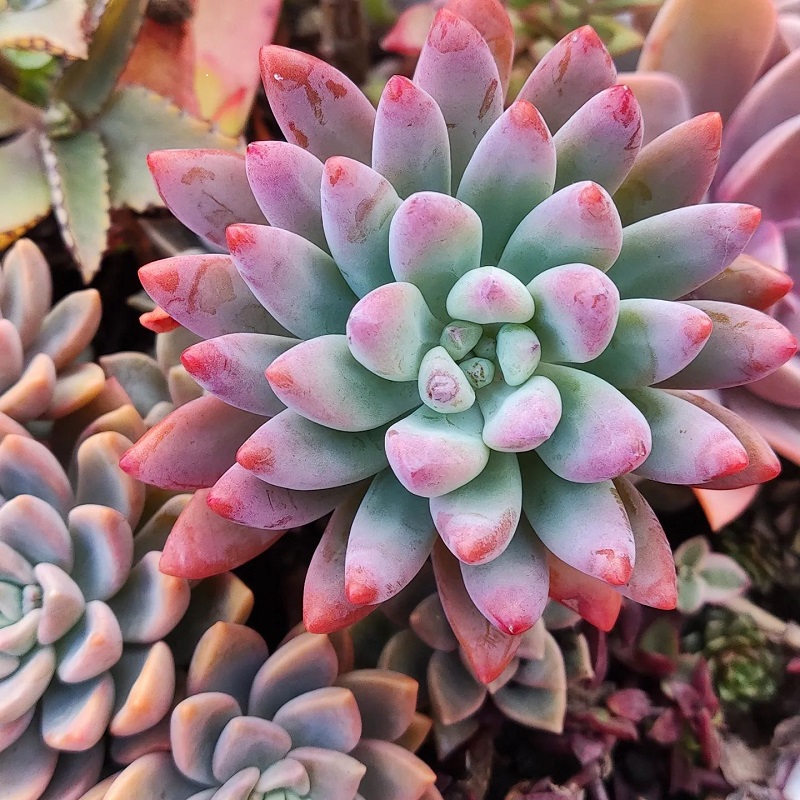 The first kind looks like thick leaves with a sharp tips. It appears to be a finger pointing upward at first glance. The unusual combination of danielsan graptosedum makes it interesting. It has a soft green base with reddish shoots.
Graptosedum Vera Higgins
It is commonly known as graptosedum bronze due to the color of the leaves. The leaves resemble stiff flowers that fill the pot. Few people know that this species blooms in the spring with yellow flowers. It should be placed on a brightly lit windowsill when used as a house plant.
Graptosedum Ghosty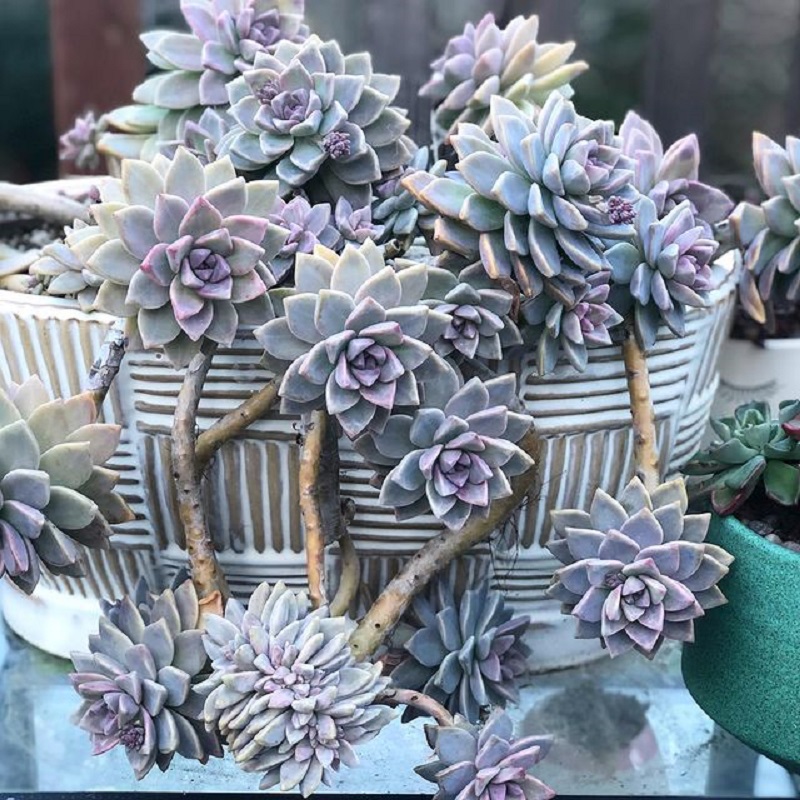 This graptosedum is also available in a variety of colors. This plant has overlapping petals and a purplish, slightly green, and yellow color that fills each other's leaves. It also has a sharp leaf shape with overlapping petals. When placed in a high area, they will grow stretched out with solid stems and look lovely.
Graptosedum Francesco Baldi
It looks similar to Danielsan graptosedum in color, but the shape of the leaves, which are more petite and slender, distinguishes this species. Because of its soft colors, it is an excellent choice for filling a garden or changing the looks of an evergreen garden.
Graptosedum Blue Giant
The baby blue color of this type of graptosedum appears to be very soothing. Because the leaves are thick, you must be careful not to overwater them, which can cause the plants to wilt and rot. It will look fantastic when planted on white gravel because it suits the blue giant.
Graptosedum Mediterranean Mystery
Graptosedum is also available in green for those who prefer the color of plants. This type stands out in your garden with its green leaves and stacked leaf shapes. To keep the leaves fresh, store them in a well-lit area.
Thank you for taking the time to read Graptosedum Varieties | Types of Graptosedum Succulents. I hope this information inspires and motivates you. Everyone, have a good day.