Undoubtedly, wood is one of the best to decorate inside the house. Everything you can imagine in decoration automatically looks better if it is decorated in wood.
Sometimes wood is best in its natural color, while other times, it is best when painted in rich colors that enhance its features. It all depends on the preference of each person.
In this article, we will give you some ideas that will surely be easy for you to imitate and be able to decorate your house authentically. Not all of the cases on this list will be delicate shapes in which wood plays a fundamental role, but rather, on the contrary, we are going to opt for the more rustic styles that can arise from wood, and that can decorate country houses.
Decorations with wooden logs for the home

A candle holder made of small wooden logs will look beautiful at Christmas or autumn. There are different ways to do it, and you don't need much to do it.
Always have a place to hang your coats at home with this original idea based on a wooden trunk.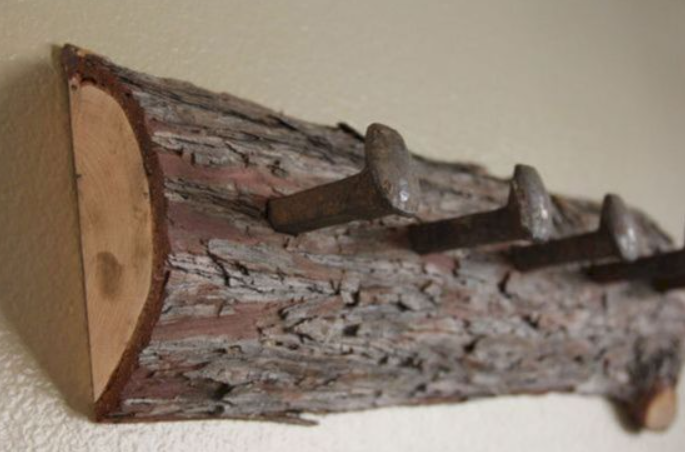 Be more inventive and make a beautiful centerpiece.
Rustic, easy, and beautiful shelves.
Wedding decorations or fifteen years with the same theme.
A natural planter.