When we think about the installation of a laundry room, the first thing that comes to mind is not the decoration styles nor how to decorate it, whether it will be large or small. Everyone is looking for it to become a functional space that facilitates the organization and cleaning at home.
You must ensure it is aesthetic and in harmony with the rest of the house.
On this occasion, we bring you various laundry room ideas to inspire you when creating yours.
Do not worry about space; remember that everything must be adapted to your needs.
It can be smaller to maintain order in this area.
Shelves and cabinets will be your great allies.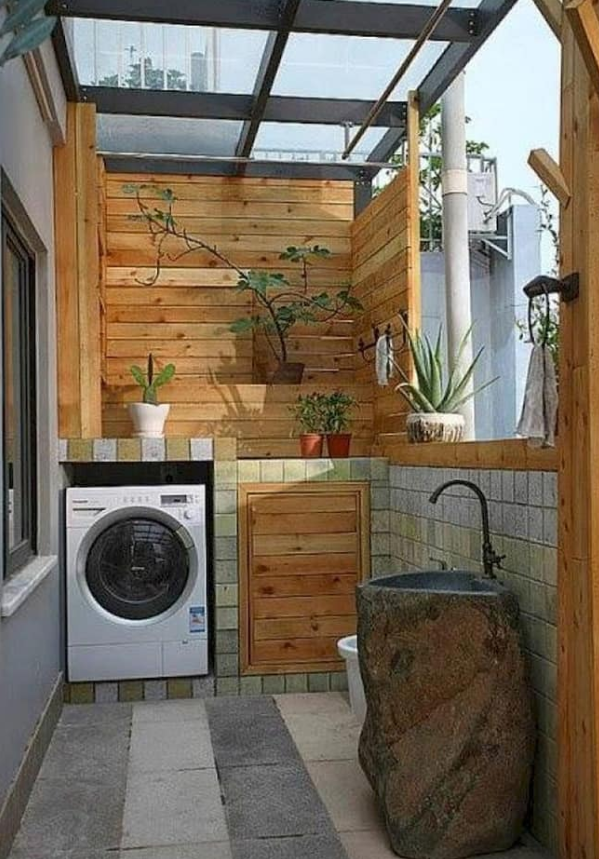 Whether you have a place indoors or outdoors, anything is possible.
You can have a steel fence as an easy clothesline.
Mix your favorite colors.
If you need help finding space, you can see how to adapt it next to the sink.
Keep scrolling down to see all the ideas we have for you.
Make room for it in your shower.
Create a dirty laundry "station" at home to always maintain order.