The pergola is a traditional structure. It provides privacy and shade in designated areas and looks great.
A perfect idea to spend more time outside the house's walls, with the fresh air.
Install a pergola to define your garden
The structure of the pergolas adds a touch of luxury to any place.
It looks like a very natural extension of the house.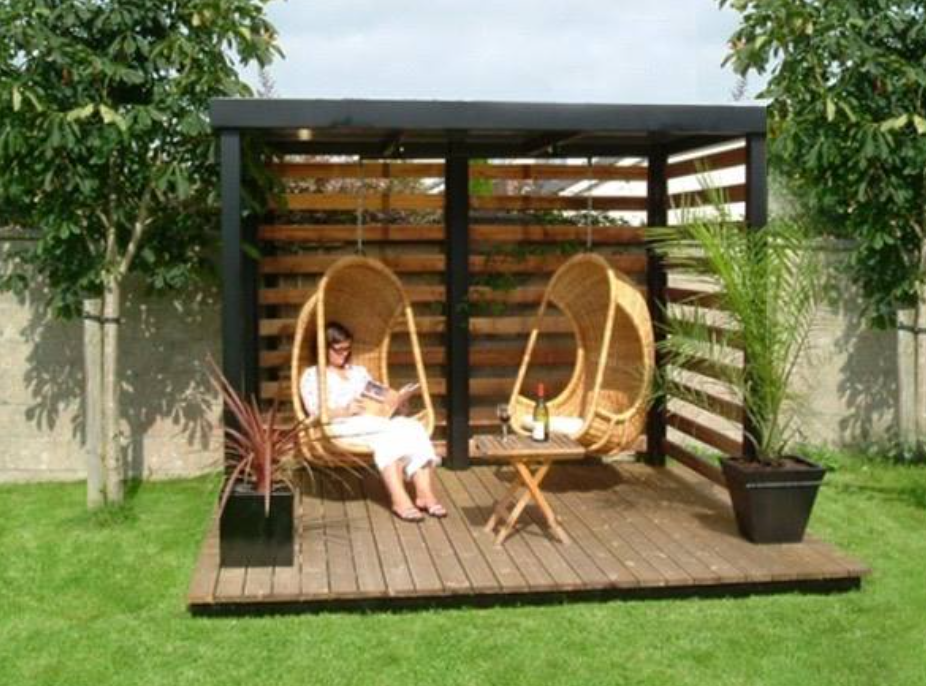 Check out our suggestions on how the structure of a pergola is the perfect idea for enjoying life outdoors.
The pergolas and the gardens have an intertwined history, as evidenced by the historical paintings of many years ago. Why not keep the tradition and create a beautiful space with it?
Whether small, large, or made of wood or aluminum, a pergola will turn any space into something spectacular and full of magic.
Add some plants to the pergola space to cover the sides and roof, providing privacy and shade.
Add hanging plants around the pergola for decoration.
Place outdoor furniture to sit and enjoy the outdoors.
As you can see, any design enhances its value.
Use it as a family gathering center.
Create your personal space