In this article, we bring you fun ideas to decorate your stairs uniquely. With this detail! I am sure your house's atmosphere will completely change at Christmas.
The idea of ​​​​Christmas decorations on the stairs will help you decorate it beautifully and originally.
Use garlands, foliage, glitter, or artificial pine branches to cover the stair railing. To support the bouquet, you can use thin wire or pipe cleaners of the same color. Then add decorations to your liking that you can fix in the same way.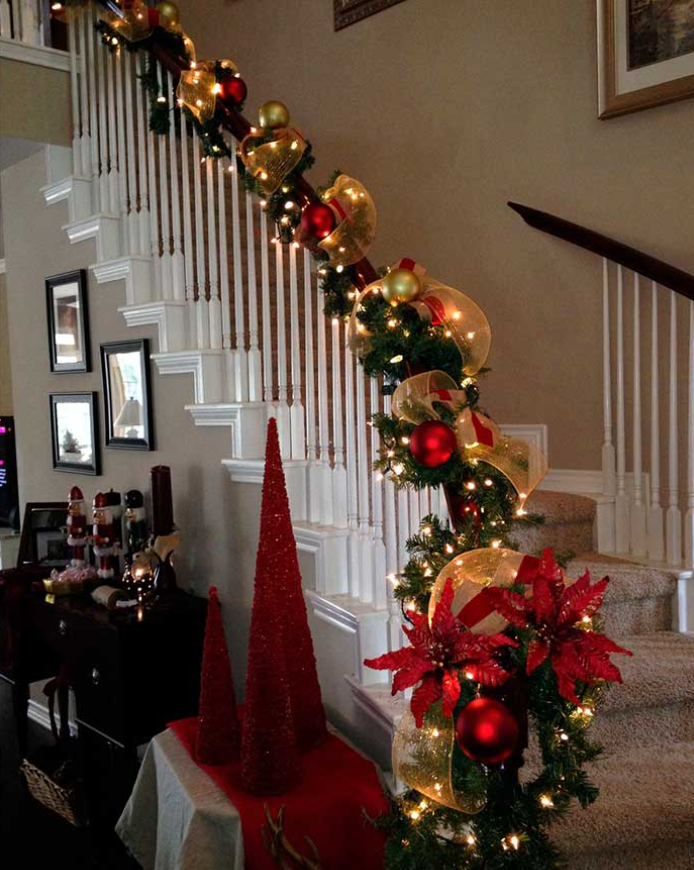 A simple way to decorate the staircase is to hang spheres and decorations directly from the handrail.
For a simple decoration, use a natural pine branch and pine cones
You can also choose to decorate just the stair railings with pretty bunches of foliage.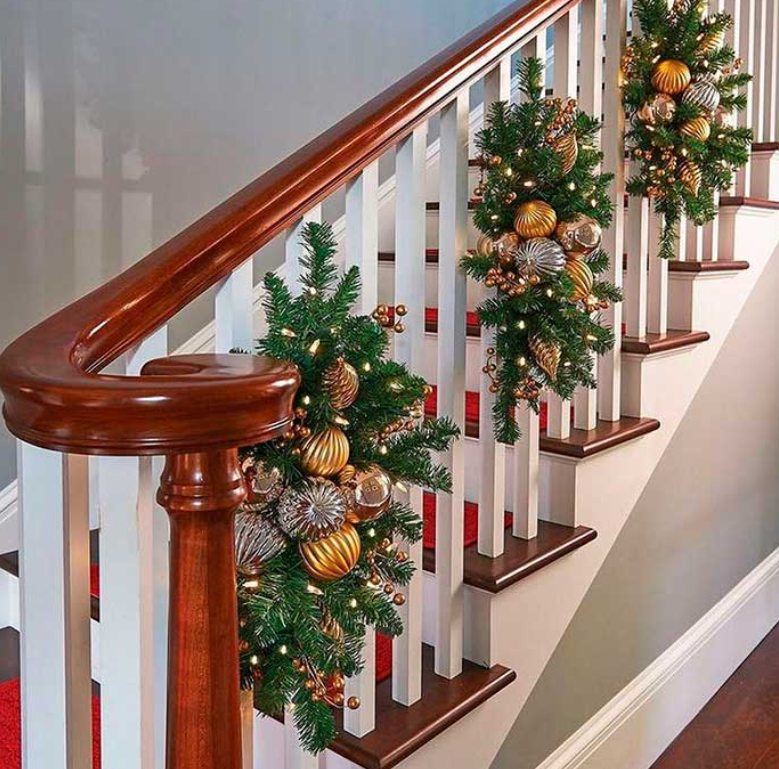 garland plaited with small pine branches
You can also decorate the edges of the steps.