A garden is an excellent place for enjoying your relaxing time. If you are looking for ideas to enhance the beauty of your courtyard, then take a look at these inspirational examples of decorating the garden with pebbles.
Pebbles are excellent materials for gardening design close to nature. They are easy to find and can be painted in your favorite colors.
These days, short plants and pebbles are becoming more and more popular in garden designs, as they are easy to maintain and can create charming patterns in various ways.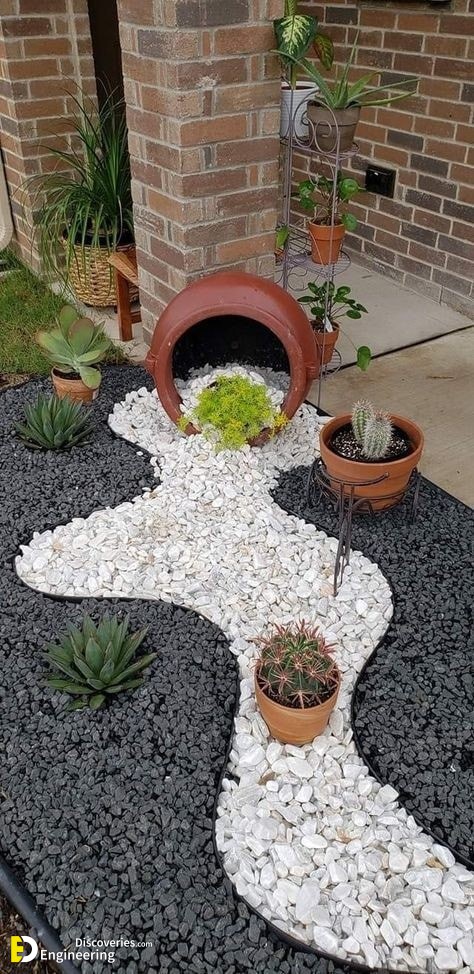 You can imagine that your courtyard decorated with pebbles will be more attractive and beautiful, offering unforgettable moments to your guests and visitors.
Give your lawn a low-maintenance look by transforming it into a pebble garden. You can keep the eye simple and sparse, with few (if any) low-maintenance flowering succulents or rocks decorating the yard.
Or, incorporate more hardy plants into the design plan if you prefer a more visually diverse look for your home's front yard.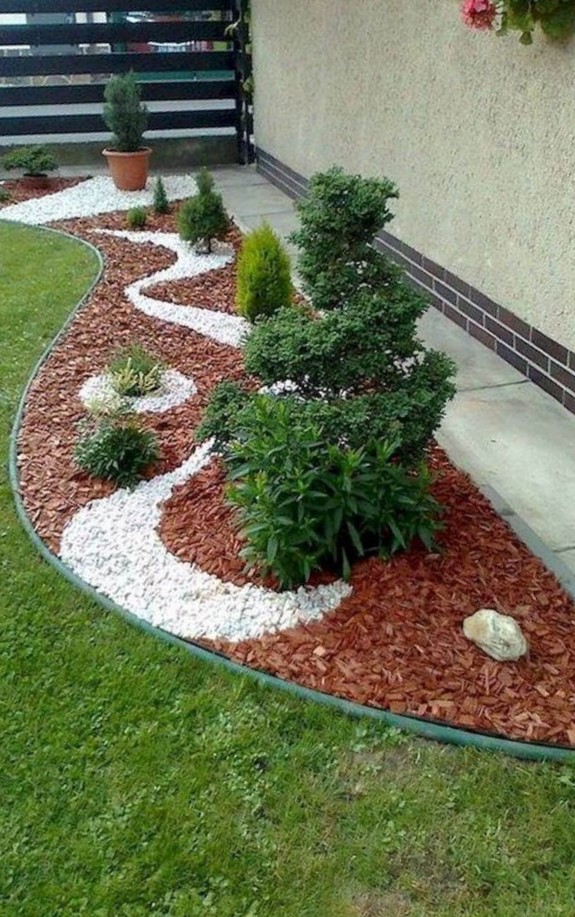 In either case, a gravel garden for the front yard draws the eye to the home's exterior while minimizing your need for watering and lawn care.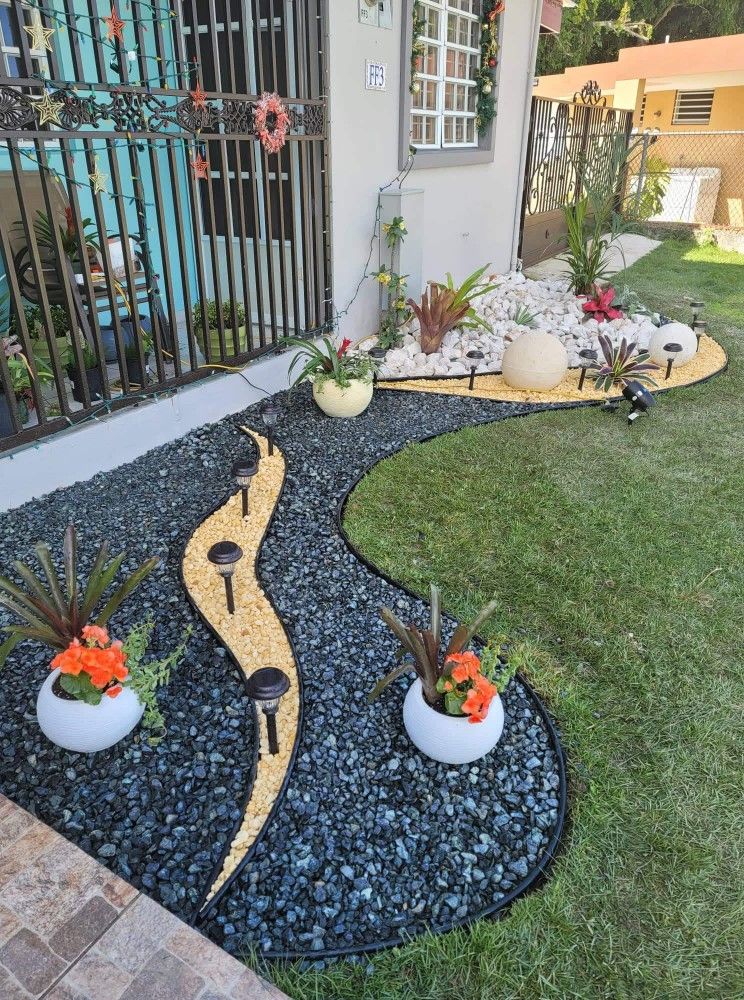 Credit: Pinterest